2012: What's the 'real' truth?
Published time: March 06, 2014 18:26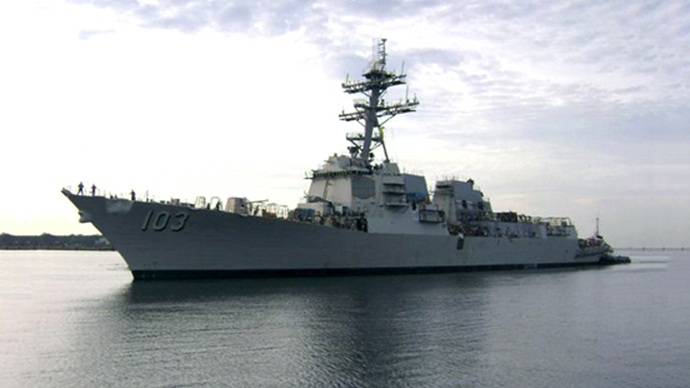 The nuclear-powered guided missile cruiser U.S.S. Truxtun, DDG-103 (Image from truxtunassn.org)
The US Navy has confirmed that a guided missile destroyer, the USS Truxton, is heading to the Black Sea, for what the US military said is a "routine" deployment, decided long before the crisis in Ukraine, which has divided world powers.
The US Navy said in a statement that the USS Truxton left Greece on Thursday on the way to the Black Sea and was going to conduct training with the Romanian and Bulgarian navy.
"While in the Black Sea, the ship will conduct a port visit and routine, previously planned exercises with allies and partners in the region," The US Navy said in statement.
"Truxton's operations in the Black Sea were scheduled well in advance of her departure from the United States," the statement added.
The ship has a crew…
View original post 218 more words